Oct 28 2007
last week was not a good week for blogging, and i'm not going to make any guesses about how this coming week will go, so i thought i'd better jot a few words here, on sunday night.
it was a busy weekend. the rain rain rain that washed the DC area from wed-fri in a gray drizzle, brought a shiny clean saturday morning, with lots of puddles and also – cancelled soccer games. James and I were secretly relieved. Jocelyn's game was scheduled at 9am. Big relief there. I saw it as a sign, and started the big basement project: PAINTING!
But first, I managed to go out furniture buying – a craig's lister was having a mid-century modern storage unit sale (in lieu of a yard sale, get it?). I wasn't sure the guy ACTUALLY wanted to sell anything, because whenever I asked how much something was, he would have to check with his wife (who invariably said she didn't want to sell that one), talk about how it needs to be cleaned up and/or refinished, or tell me how much he could get it on ebay.. OK, it wasn't that bad, but it was disorganized. There weren't any deals to really be had, as he knew exactly what each piece would fetch and stood firm, especially on the designer pieces. I did get 2 end tables that didn't break the bank AND that James said were tolerable (he basically hated everything there (!!!)). Ooh, and a super cool retro lamp. I love them all, and they'll look great downstairs.
So yeah. Painting. That was the real project of the weekend.
I had picked out the final paint color and purchased 4 gallons 2 weeks ago, which is so long ago that I couldn't really remember what it looked like. The lighting down there is sooooo bad, that as I worked, it looked more and more like muddy, concrete gray (and I'm not dissing gray, gray can be very lovely) – not pretty at all, but then when I stepped back, or popped upstairs for a drink or a break and came back down and saw it fresh, it showed it's true color, a lovely misty gray-green that just makes me giddy with happiness. The lighting situation however, will have to be remedied. It's BAD.
I always put a DVD on my computer (laptop) whenever I have a big project like this, as boredom is my biggest opponent in finishing the project. Lesson learned: don't put in an action movie (I put in The Rock). Because you're working and half the time it's just dramatic tension music – not good for boredom. Before the movie had ended, I gave up, as I felt kind of dizzy and naseaus and had a feeling the paint fumes were getting to me. The next morning I put in something with less action (first The Little Princess, and then Red Dwarf I) and a little more talking, and coupled with an open window, I got on quite well. So well, that after seeing the end well in sight, we packed up the kids and headed to Ikea, knowing that we didn't want to have to wait until next weekend to get some of the furniture we want for the basement. I finished the painting and pulled a scant 5 feet of tape before I called it a night.
I must say though, even with the tape still on, it looks gooooood.
So here are the basement "tv area" items so far: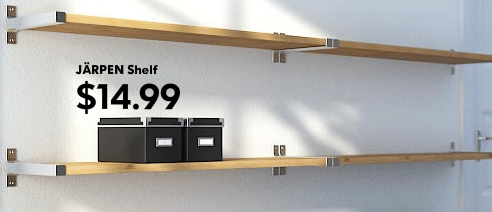 James is getting excited about picking out a TV.
I still have some final decisions to make about the kids' area, mostly, WHICH corner of the room it will be in, and so I put off buying anything for that until I am more certain what I'm going to do.
Can't wait til all the painting is cleared up and we can put everything where it goes.
We've got Halloween school parties and pumpkin carving and of course, halloween itself, so it's going to be a busy week.
-amy is tired just thinking about it.
One Response to "weekend basement, basement, painting basement."
Wow, sounds like you got so much done! I can't wait to see the final results. Well, I guess I can, but I'm excited 🙂